What to do in… Chiclana de la Frontera
Stay at Aparthotel las Dunas and discover all the places and experiences that Chiclana has to amaze you.

* The opening hours of the activities will depend on the current situation.
Chiclana Museum
It consists of ten rooms with different contents related to the history of the city: Territory, First Inhabitants, Prehistory, Formation of the City, Napoleonic Period, Contemporary Era, Industry, Tradition, Actuality, and the Fernando Quiñones Foundation Legacy Room.

Briones House. Plaza Mayor, nº 7
Tel .: 956 533 414
www.museodechiclana.es
museum @ museodechiclana.es

September schedule (from September 16):
• From Tuesday to Sunday: from 10:00 a.m. to 2:00 p.m.
• From Tuesday to Friday: from 4:00 p.m. to 6:00 p.m.

Winter hours :
• closed Monday
• Tuesday to Friday: from 10:00 to 14:00 | from 4:00 p.m. to 6:00 p.m.
• Saturdays and Sundays: from 10:00 a.m. to 2:00 p.m.

Summer hours (July and August):
• closed Monday
• Tuesday to Sunday: from 10:00 to 14:00
• Thursday and Friday: from 6:30 p.m. to 9:30 p.m.

Admission: FREE, for all audiences
Groups: Arrange previously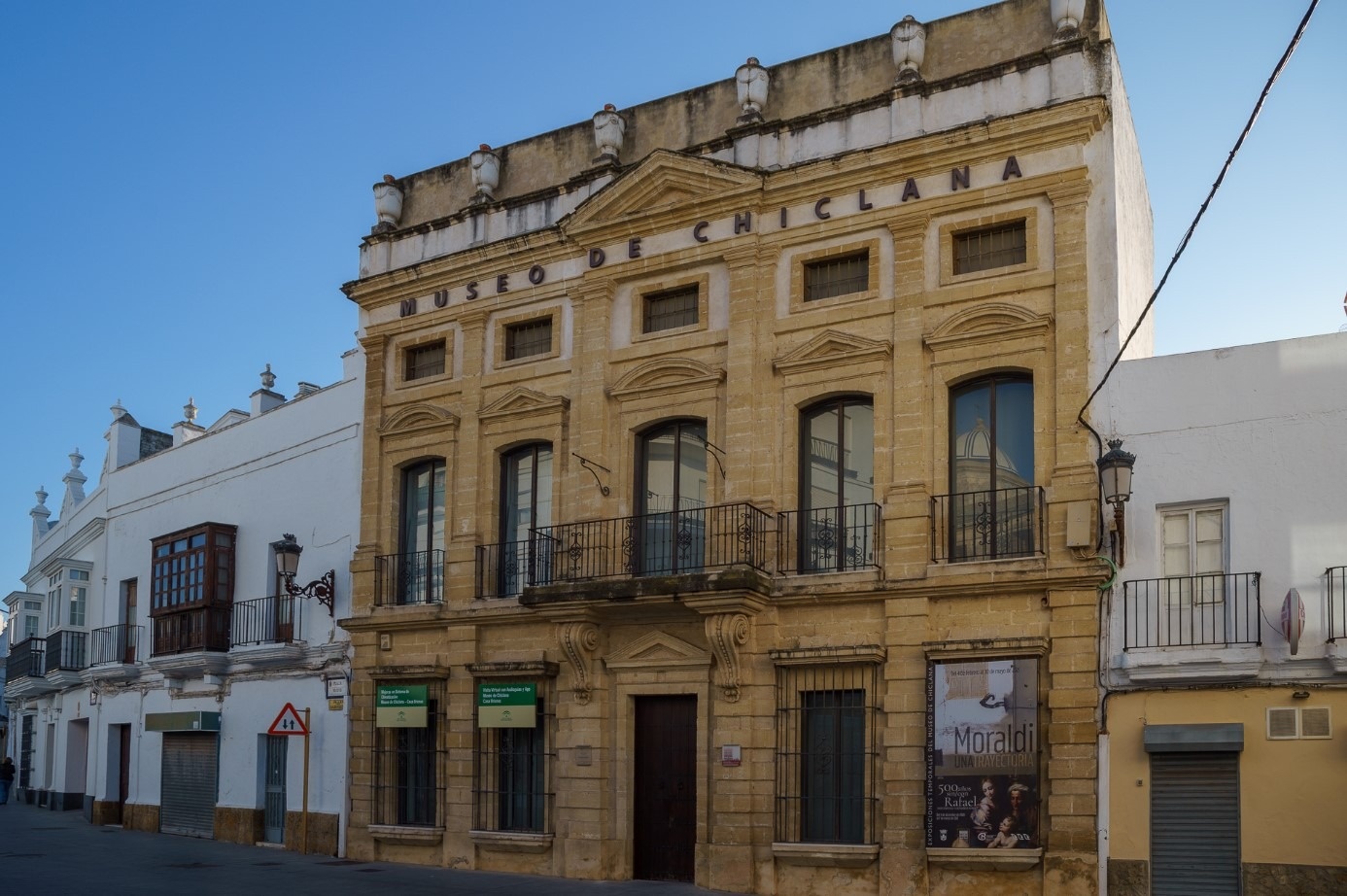 Romantic Municipal Museum
Francisco Montes "Paquiro"
Focused on the romantic figure of the legendary bullfighter from Chiclana, Francisco Montes "Paquiro". The museum brings us closer, through art, to the various manifestations of Bullfighting and its world.

C / San Agustín nº 3
Tel .: 956 405 151
www.museopaquiro.com
museopaquiro@hotmail.com

Winter hours September 1 to June 30:
Monday to Saturday from 11:00 a.m. to 1:00 p.m.

Summer Hours July 1 to August 31:
Monday to Saturday from 11:00 a.m. to 1:00 p.m.
Monday to Friday from 7:00 p.m. to 9:00 p.m.

Admission: € 2.00 · Pensioners and children: € 1.00
Groups: Arrange previously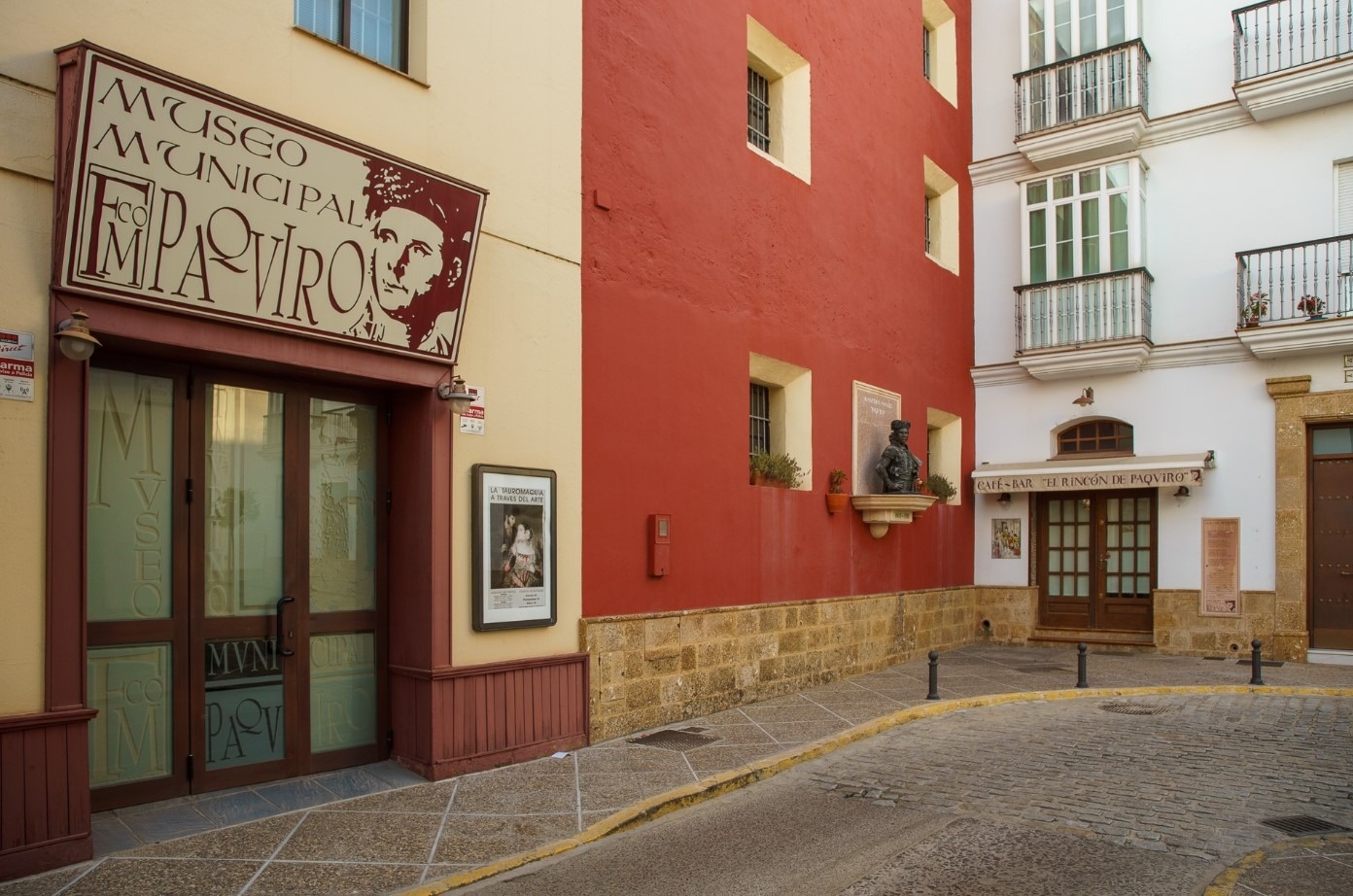 Interpretation Center of Wine and Salt
The Wine and Salt Interpretation Center has a space dedicated to SALT, three rooms, with information on the salt exploitations of Chiclana throughout history and today, as well as photographs, audiovisual resources and various exhibition pieces . It contains another space dedicated to WINE, made up of four rooms in which the cultivation of the vine is related with panels, tools and photographs, as well as the history of the Chiclana wineries with different audiovisual resources, the aging and aging of the fine is shown , Muscat and other generous wines from Chiclana, included within the DO Jerez-Xérès-Sherry.

In addition, it has a large central room for temporary exhibitions and multiple uses, called "El Mar" and an introductory room "El Sol", a room-workshop for tastings and the Reception, where the Shop is also located.

Plaza de las Bodegas s / n 11130 Chiclana
Tel .: (+34) 956 241 229
www.vinoysal.es
info@vinoysal.es

Winter hours:
Tuesday to Saturday: from 10:00 a.m. to 2:00 p.m. and from 4:00 p.m. to 6:00 p.m.

Summer hours (July, August to September 15):
Tuesday to Sunday: from 10:00 a.m. to 2:00 p.m.
Thursday and Friday from 6.30 p.m. to 9.30 p.m.
closed Monday

Admission: free, for all audiences.
Groups: Arrange previously.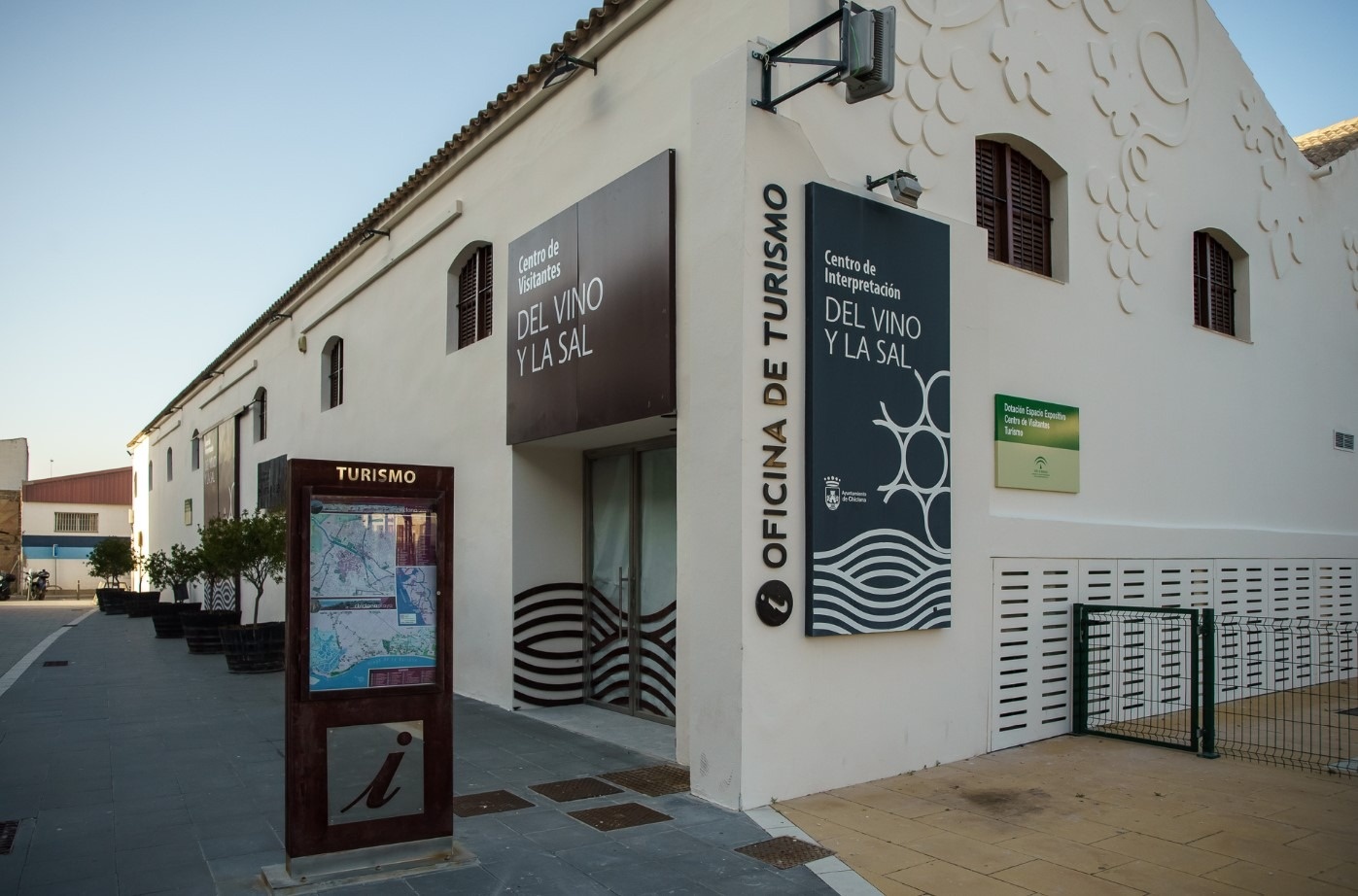 Chiclana Street Markets
Discover the local markets near Novo Sancti Petri.

In Andalusia you can find a wide and varied range of street markets in all towns and cities. In Chiclana they take place on Tuesdays at the La Longuera fairgrounds . These markets take place outdoors and allow street vendors to set up their stalls and offer their products. You can find an extraordinary variety of goods, shoes, clothes, household utensils, decoration and kitchen, sheets, towels, jewelry, even some fruit, vegetables and sweets.
Another distinct street market is on Sunday that although it is located almost in the same place, offers second-hand products. You can find antiques, items or pieces that have stopped marketing and other somewhat unusual objects.
In the summer season, different places are also accommodated in the beach area to locate craft markets. It is well visited by tourists, obligatory stop to buy gifts and souvenirs.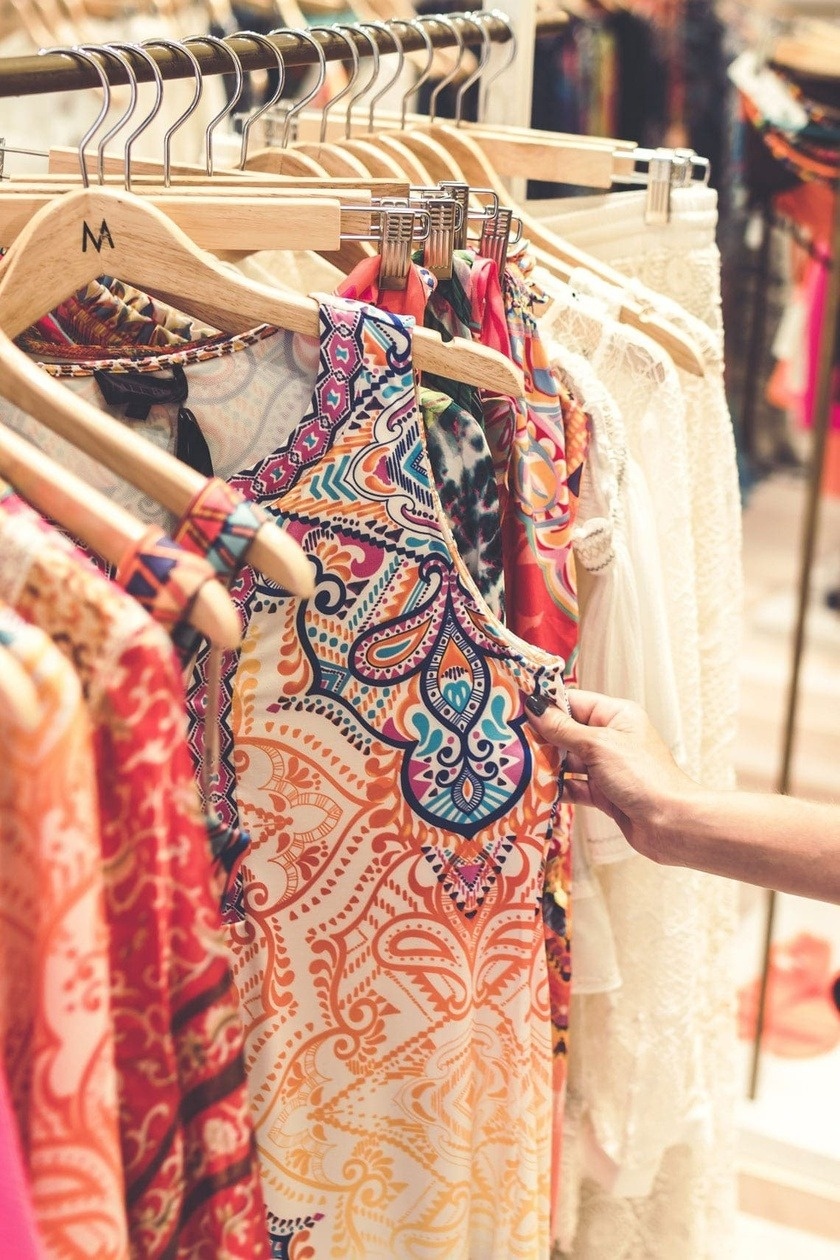 La Barrosa Beach
A dream beach in Novo Sancti Petri.

Another season, the beautiful beach of "La Barrosa", will host a large number of people. Site of multiple sporting events, leisure and free time for all the lucky ones who live in the area. It is one of the most visited Spanish beaches. The exceptional climate of the area with more than 300 days of sunshine a year is the main cause.

It has eight kilometers of fine white sand, from the isle of Sancti Petri to Torre del Puerco. It has important quality marks for cleanliness and multiple services, including the "Q for Quality". It has the "blue flag", considered one of the best in Spain by cleaning sand and water clarity. Bathed by the Atlantic Ocean and surrounded by a natural environment of dunes, pine trees and cliffs, it makes an unforgettable setting.

It is defined on three tracks, an area with a long filled promenade of restaurants on the beach, one with residential, gardens and villas, and another with Novo Sancti Petri urbanization where the majority of 4 and 5 stars hotels and holiday resorts are, eminent place of tourism in the Costa de la Luz.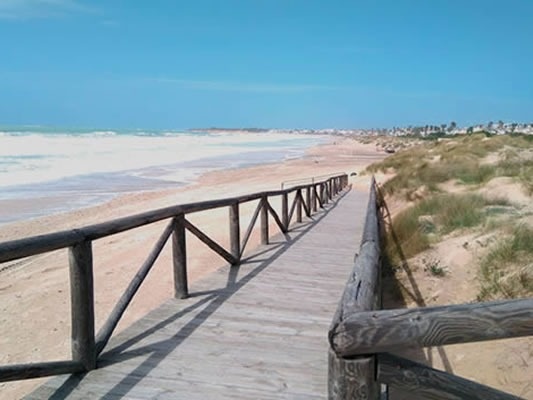 Air excursions in Chiclana de la Frontera
For all those seeking different and daring activities in our area they have the opportunity to make air tours. It is done in a two-seater motor glider accompanied by an expert pilot, flying over the coastal area of Chiclana. You can enjoy incredible views of bird, the Castle and Islote de Sancti Petri, the town, the spectacular beach of La Barrosa, Torre del Puerco and pine forests. The experience of feeling like a planning bird from a height that allows you to view the entire coastline, is unique. For the last years,they have more acceptance increasingly, necessarily is confirmed that the company is registered in the Andalusian, and guarantees a professional service and safety and that meets all the requirements of the law of Active Tourism, as well as insurance and pilot training.

From receipt of Aparthotel Las Dunas, we can report and manage everything related about the procedure to follow to participate in this exciting activity.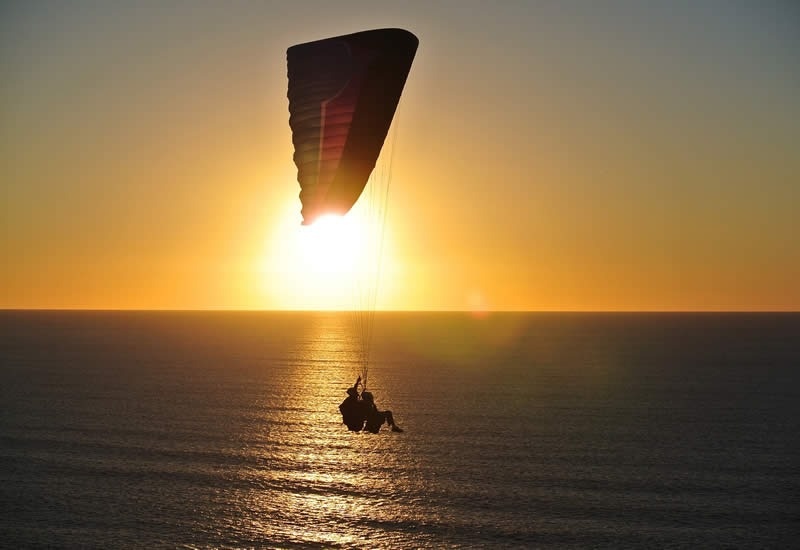 Bahía de Cádiz
Natural Park
The Bahía de Cádiz Natural Park has great ecological value, is a protected natural area that stretches over more than ten thousand hectares in Andalusia. It spans the municipalities of Cadiz, San Fernando, Puerto Real, Chiclana de la Frontera and El Puerto de Santa María. It includes salt marshes, beaches, pine forests, beaches and natural areas adjacent to Caño Sancti-Petri. Being located in a passageway for birds between Doñana and the Strait of Gibraltar, provides habitat for certain species of rare birds. It also has mollusk species: sea snails, brandanis, clams, shrimp and crabs, also in the salt are the "marsh fish" sole, sea bass, bream, mullet, etc. In addition to salt extraction. This area, has opted for nature tourism installing picnic areas, rest areas and outdoor sports, complemented with nature trails. In the park you can rent bikes, canoes and a train for visits.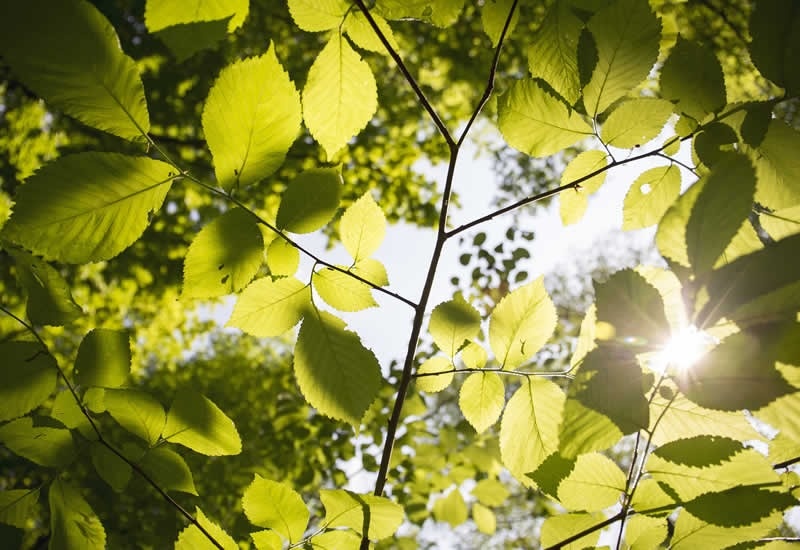 Visit the "Vinos de Chiclana" wineries
Discover the variety of wines in Cádiz.

Chiclana is a land of vineyards and wine, the region has an important wine culture. Five centuries old in the cultivation of the vine go far, the wines of Chiclana have been achieved with time, patience and good work, a very high reputation. Very important is the production that is marketed under the distinctive "Wines of Chiclana". In his excellent fine wineries, muscat, amontillado, oloroso and creams are produced and whose characteristics are close to those of the Jerez wines of the same name. In a city where fine and muscatel like wildly, its inhabitants are good examples of this in the bodeguitas, revealing this good habit to the countless tourists who flock to the town. Currently, there are six wineries in Chiclana with offer guided tours, retail, tavern which made wine tasting and some of them hall where proposed actions.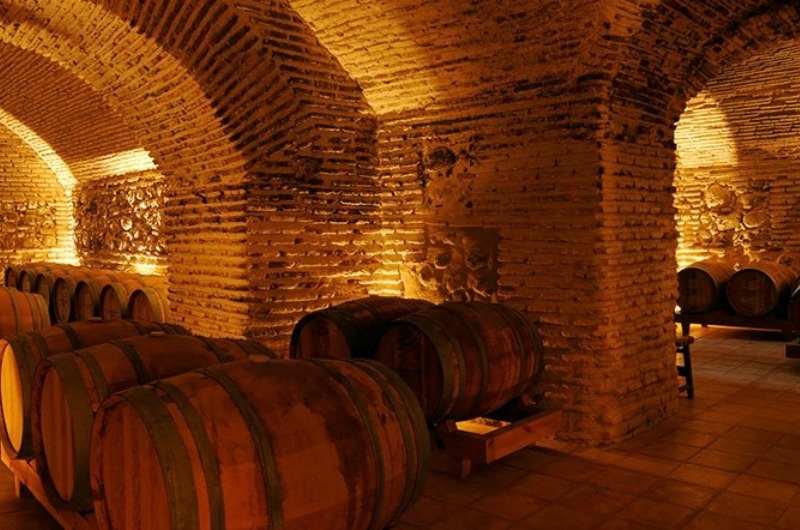 Guided visits to the Island and Castle
of Sancti Petri
Mythical origin of the civilization of the Bay of Cadiz, known as Temple of Hercules, this island was the place chosen by the first settlers of Chiclana to settle. Having gone through this scenario many cultures, today, though rebuilt, vestiges of all the history that hosts this magical place.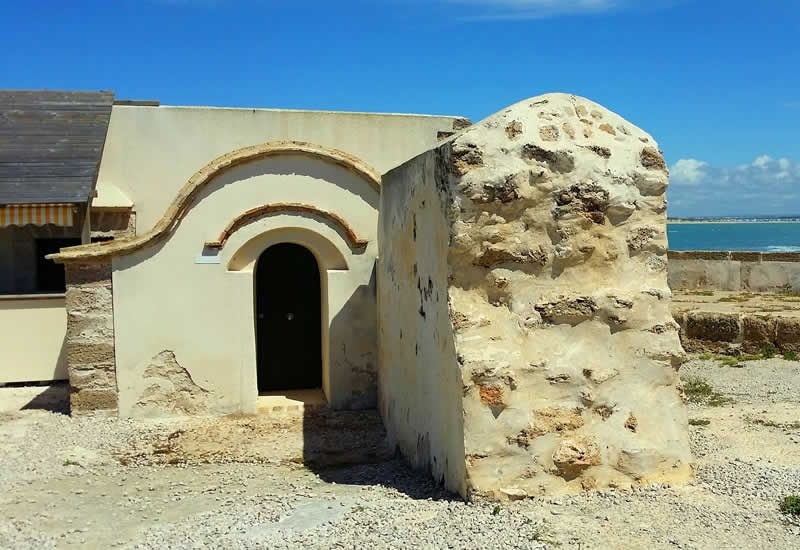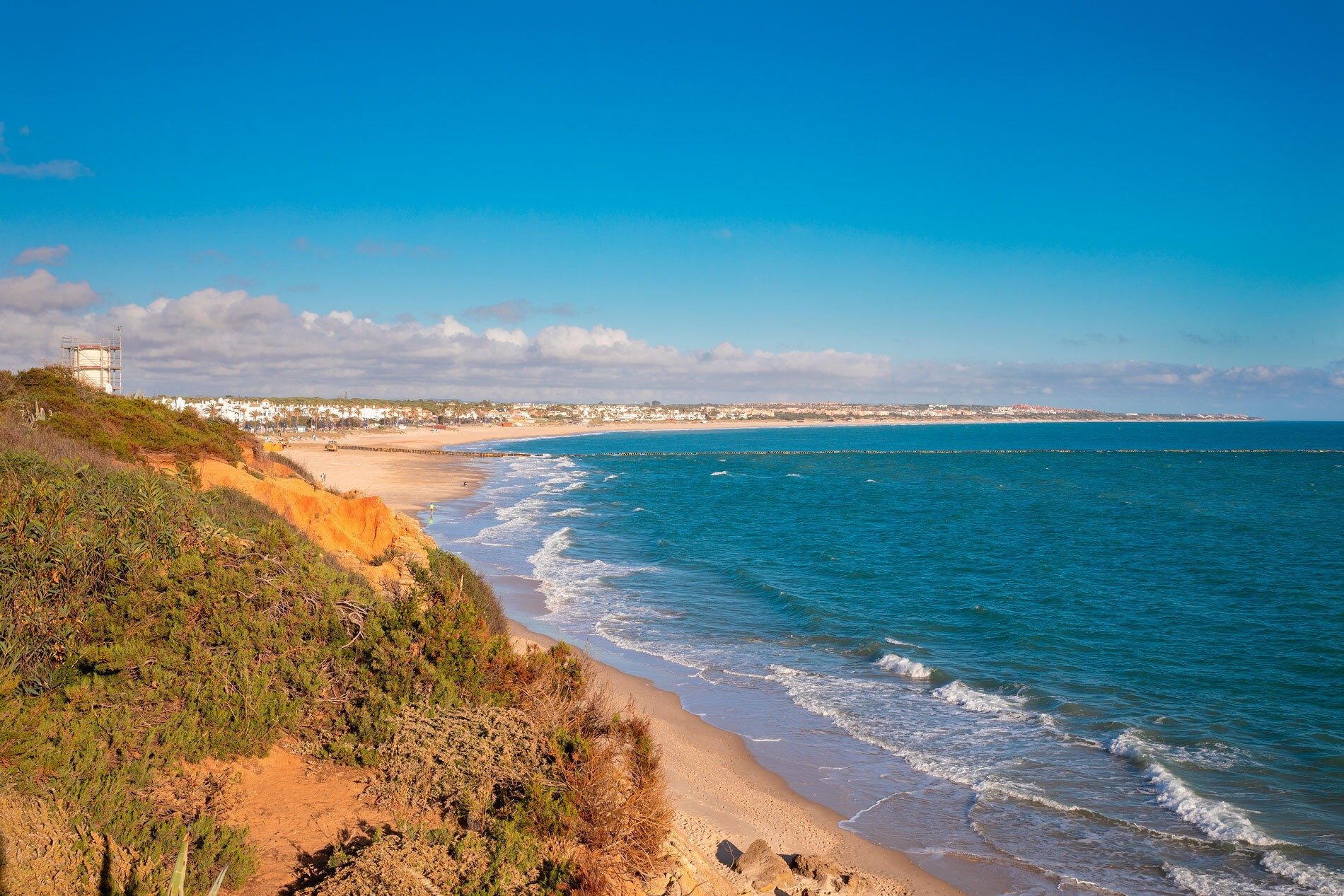 Destination CHICLANA
Aparthotel Las Dunas is located in Novo Sancti Petri, Chiclana. It is a privileged area in Cadiz, which has golf courses, beaches, leisure and natural areas of special interest in its vicinity. This is without doubt the perfect combination of tranquillity and entertainment that you want when choosing where to spend your holidays. Don't hesitate and come and discover us, we are sure that we will make your stay with us unforgettable. See you there!